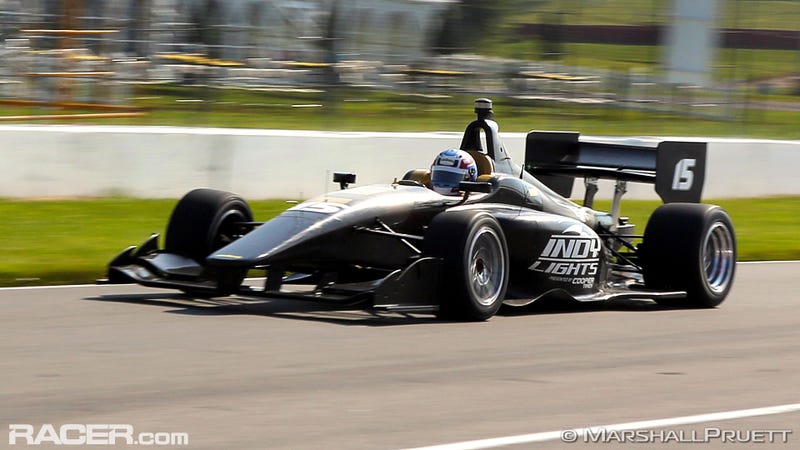 The Indy Lights series unveiled its new-for-2015 Dallara IL15 chassis on Monday at the Mid-Ohio road course, and within its first day of testing, already managed to run more than half a second faster than the current Indy Lights car it will replace.
Power comes from a brand-new 2.0-liter 4-cylinder turbo from England's Advanced Engine Research (AER), and with 450hp on tap, plus another 50hp from Push-to-Pass, the 1380-pound, 6-speed open-wheeler has the speed to match its looks.
The sound of a turbo spooling and wastegate releasing boost pressure is a welcome change for the Indy Lights series which has relied on rather boring V6 and V8 engines since its inception in 1986. The last turbocharged training series, the Barber Saab Pro Series, ran from 1986-1994 and used the Swedish company's 900- and 9000-derived 2.0-liter 4 to power its spec series.
The new AER turbo makes more than double the power offered by the former Barber Saab cars, and features anti-lag, anti-knock, and boost control strategies through its ECU.
2012 Indy Lights champion and 2013 IndyCar Series Rookie of the Year Tristan Vautier put the car through its paces at Mid-Ohio, and had plenty of praise to offer.