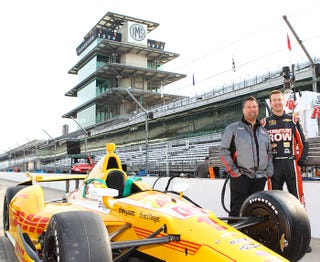 Can stock car racers handle an Indy car? Kurt Busch's performance testing an Andretti Autosport car last year proved it's not beyond the realms of possibility, and one of those most impressed by KuBu's performance was IndyCar's president of operations and competition, Derrick Walker.
Huh? That same guy who, last Tuesday, teased the NASCAR hordes with phrases like "taxi-cab drivers" and referred to Indy cars as "real racecars?" Yup, that's the one.
Unsurprisingly, Busch, goaded by certain sections of the media, responded somewhat acerbically, but the truth is that Walker, reflecting the opinions of most of his colleagues, would love to get a NASCAR ace in an IndyCar race. Here's the proof...