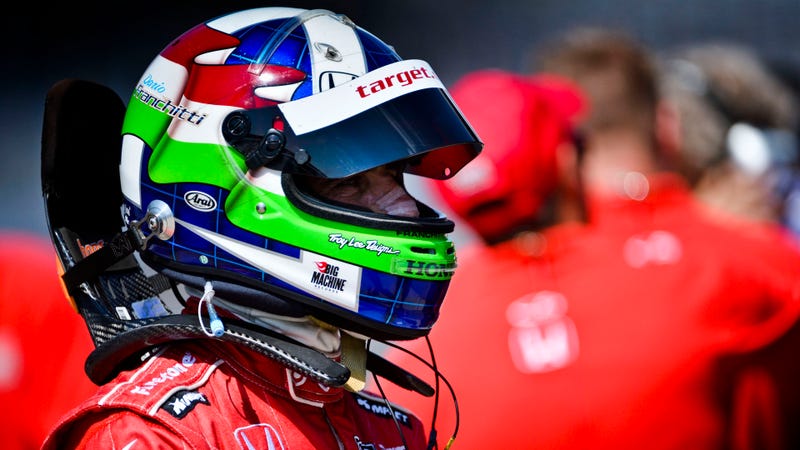 Abrupt career changes are rarely welcomed and they're even harder to accept.
At 40, the age four-time IndyCar Series champion Dario Franchitti learned his days as a professional racecar driver were over, the Scot's world was turned upside down. His jarring crash at the Houston street circuit in October would prove to be his last.
A legacy of serious concussions left the three-time Indy 500 winner in a precarious position after Houston—another crash could prove to be fatal, and on the advice of his doctors, Franchitti called time on a career that reached heights very few will ever know.
He earned millions, became a star. He has a comfortable life, is loved by many and doesn't want or need our pity. But none of that changes the fact that he went from having the next 10 to 15 years of his life planned out as a driver to waking up with his calendar wiped clean. Atop his profession one day, without a profession the next.
For most, it's a terrifying proposition. For Franchitti, it was an opportunity to take stock of his life and find a new calling. And for his employers, Chip Ganassi Racing, it was a once-in-a-lifetime chance to draw from Dario's decades of experience to improve the team's competitiveness.
Like an elite player turned coach, the Ganassi team never let Franchitti hit the unemployment line, offering him a job as a mentor, observer and analyst the moment he hung up his helmet and fireproof overalls.
If he couldn't drive, the team figured, he could elevate the storied program in ways that had yet to be considered.
"It still early days, and because it's such early days, we're all making it up as we go along." Franchitti told RACER. "Whether it's myself, the engineers, the drivers, the team manager, we're just – and the mechanics – we're all just sort of getting used to it really. Between us all, we'll find out what works for us."
Sharing driving techniques is an easy, obvious place for Franchitti to start with Ganassi's four-driver Verizon IndyCar Series squad. Relating to the their handling needs and nuances, and translating them the team's engineers is a great starting point, but Franchitti's experience with the Ganassi team extends well beyond the cockpit of a racecar. Simply acting as a conduit between drivers and engineers would deliver modest gains, which had led Franchitti and the team to look elsewhere for more impactful areas to exploit.
"To me it's almost old school with how Dario's helping," said Ganassi managing director Mike Hull. "Because what happens in the new school philosophy is that you have multiple drivers; the team develops this massive stream of information, this data stream of information; we have people employed that analyze the information; they then sit down with the drivers and they look at the driver information and they compare one driver to the other with driver style, driver overlay, the basic things that everybody takes for granted and then the subtle things that everybody begins to see when the driver overlay is done. But nobody actually puts their eyeballs on the drivers when they're out on the track doing their job." (Continued)