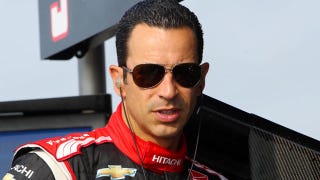 Helio Castroneves has drawn the ire of Verizon IndyCar Series officials for a post-race tweet from Long Beach and has been placed on probation through June 30, 2014.
"Indycar officials continuing not punishing some drivers and giving green flag during an accident," the missive read. The three-time Indy 500 winner later attributed the tweet to his sister and deleted it from his account.
This marks the latest instance of a social media faux pas by the veteran.
Castroneves was fined $30,000 and placed on probation in 2011 after IndyCar's final race at Motegi in Japan when he took to Twitter to blast (continued)