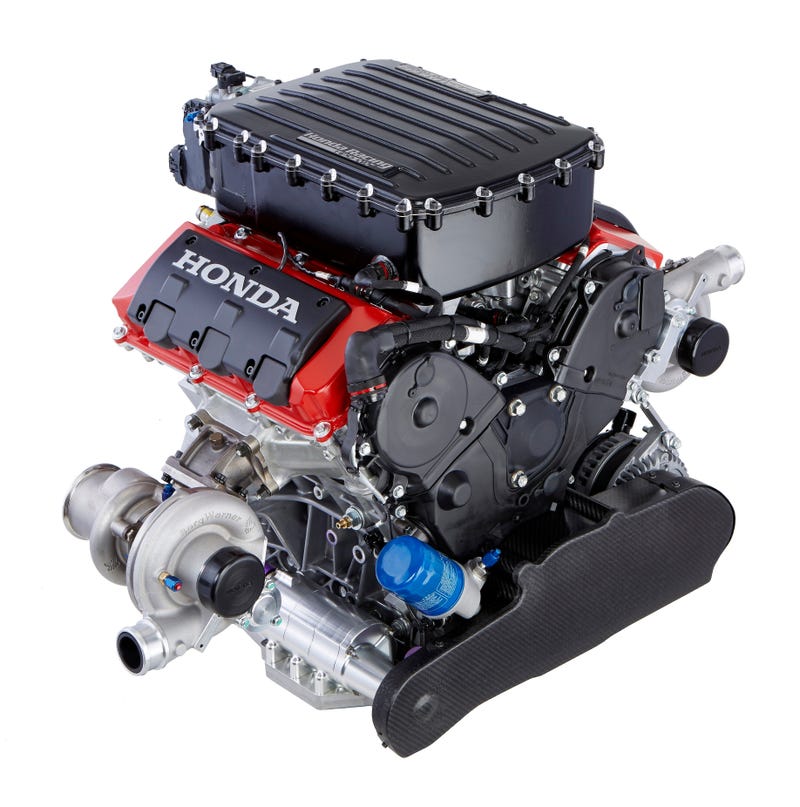 Honda and it's California-based Honda Performance Development racing department are proving to be the masters of multi-purpose engine use.
It's Le Mans-winning 2.8-liter twin-turbo V6 motor already powers its P2 prototype in the TUDOR United SportsCar Championship (below), and as we chronicled last month, the same unit will propel its new Acura TLX GT car in the Pirelli World Challenge series.
Starting next month, you can add a stroked-up 3.5-liter version of the forced-induction mill to its North American racing activities when it goes racing in the back of a Daytona Prototype at the 12 Hours of Sebring.
To make things interesting...or confusing, Honda's DP will race in the same class as its P2 cars, so they've either increased their chances of winning or fostered a new rivalry with dueling 500hp Prototype engines.
Read more about the project and what changed with the 700cc capacity increase at RACER.com.
By: @MarshallPruett